Bible Study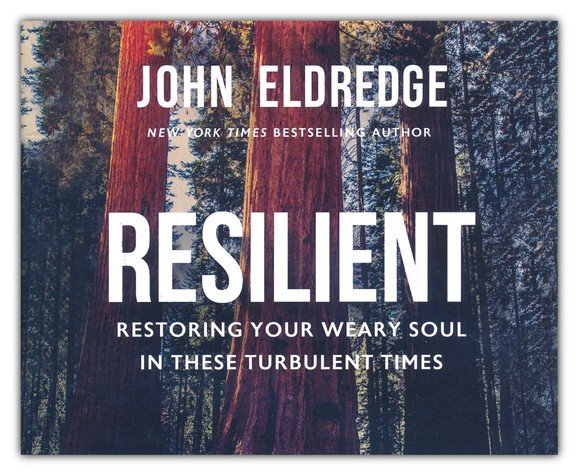 Resilient Group Study to Begin on Thursday, February 9th
You are invited to participate in a five-week study on how to be resilient. The study will be held on Thursdays at 6:30pm, in-person at the church or via Zoom. The study will be based on the book Resilient by New York Times bestselling author John Eldredge. The material offers people who feel drained from the madness of modern life the tools they need to follow Jesus' path of supernatural resilience so they can recover their joy, strengthen their hearts, and thrive through the storm.
You can buy the book or simply come to the study ready to learn. Each week we will watch a video by John Eldredge and then have a discussion on the material he presented. Drawing on wisdom from Scripture and Christian tradition, and illustrated throughout with powerful, true stories of grit and survival will be shared. Thriving requires a resilient soul. This book will help you find the resilience you need when the world has gone mad—and discover in Jesus himself the strength that prevails.
Confirmation Class

Confirmation Classes will begin on Sunday, February 19th
All youth are invited to participate in a 6-week confirmation class, which will be offered during the Sunday School hour (10 – 10:50 am) in the Youth Room, beginning February 19th. We will explore what it means to claim the names "Christian" and "Methodist." The class will be led by Pastor John. Youth must attend at least 4 of the 6 classes. Following the 6 weeks, each attendee can decide for themselves if they wish to become a member of Salem United Methodist Church. Confirmation Sunday will be held on April 2nd.